Our goal is to provide people with severe physical limitations cheaper & better computer control, with enhanced socialization capabilities
Concept
As our world evolves, new technologies become increasingly part of the basic ways that social and professional living is accomplished. The lack of accessibility segregates disabled people from the community.
The current accessibility solutions available to people with severe physical disabilities are expensive, and have to be custom fitted in most cases. Also, the absence of socialization may be detrimental to those suffering the disability.
Emo-Activ based on an electroencephalogram acquiring helmet (Emotiv EPOC); provides computer control. It helps increasing the socialization of people having difficulties to use their body language to convey emotions. More specifically the project is designed to better assist those with quadriplegia, cerebral palsy, locked-in syndrome, and similar disabilities.
A future goal of the project is to expand its usability to any computer controlled domotic application in any household.
Services
<![if !supportLists]>· <![endif]>Re-selling the Emotiv Device as Local distributors under the Emotiv license agreements.
<![if !supportLists]>· <![endif]>Selling packages to rehabilitation centers and private individuals, including devices, training, teaching, and maintenance.
<![if !supportLists]>· <![endif]>Providing Emotiv on-going Services, such as training, configuration, support and upgrades
<![if !supportLists]>· <![endif]>Providing Remote Access services via the prospective Cloud solution
<![if !supportLists]>· <![endif]>Selling through prospective affiliates such as Andre-Viger (medical supplier)
<![if !supportLists]>· <![endif]>Selling courses and trainings for administrators and system configurator
Advantage
As researchers in the field of System Ergonomics and Brain Computer Interfaces we have access privilege to the latest findings and newest technologies.
Our resources and labs give us great hands on experience in the production and maintenance of systems as the proposed one.
Finally the history of our team members demonstrates our capabilities in carrying out and delivering successful projects.
Detailed references will be provided when needed.
The Emo-Activ system is designed to use standard computer and commercially available resources offering unique solutions to several types of disabilities.
Our product gives system users explicit access to the technological services common to the non-disabled, especially web surfing, and on-demand media.
It helps improving the communication between the user and their dearest, with real-time representation of a user's emotions.
1- We advance creative scientific ideas into innovative productions
2- Beside the benefits brought to the entire community, our services benefit the severely disabled people, poorly addressed by other solutions.
3- We already have evaluation agreement with local rehabilitation institutions.
Team
Mario Aoun: PhD candidate in cognitive informatics, M.Sc Degree in Computer Science. 8 years of experience in software development. Focus on Computational Intelligence and Machine Learning research, basically artificial neural networks. His latest paper "STDP within NDS Neurons" was published in the conference proceedings of the International Symposium on Neural Networks (ISNN 2010)
Ferdinand Ephrem: PhD candidate in industrial engineering, studied business management and information systems, 8 years of experience as IS consultant. Focusing his research on brain computer interfaces applications. Motivated towards implementing BCI prospective software using innovative technologies.
Etienne Viale: M.Sc in Industrial Engineering, pursuing a 2nd Masters degree in Human Computers Interaction at the École Polytechnique de Montréal. Experienced in Mechanical Engineering software, System Ergonomics and Interface Design. Has been working for the past year on a Brain computer interface software for cursor control.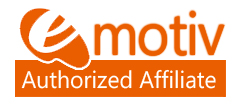 <![if !vml]><![endif]>
NeuroSky MindWave Mobile